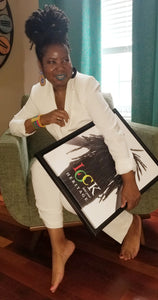 ABOUT US
In 1995 I was inspired to design the concept that became "Lock into your Heritage™" to serve as both a statement and symbol as the African-American community began to embrace the emerging natural hair movement. Popular television shows "Living Single" and "Cosby" displayed the poster image on their production set which appeared regularly in episodes to further affirm the empowering message

Twenty-five years later the same iconic image ignites a new generation's cultural awareness and illustrates another way to express ancestral pride and appreciation which affirmed the empowering message.
Join the celebration as we relaunch the iconic image and continue to embrace the freedom of expression #NATURALLY!

Candice Latrice,
Collection Creator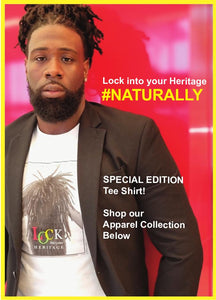 Lock into Your Heritage T-SHIRT!!
The Lock into your Heritage Special Edition T-shirt is here! Each shirt arrives numbered denoting its authenticity, print order, and quantity of shirts to be created.

Fifty "Special Edition" T-shirts will only be printed to highlight the relaunch of this iconic image and message that celebrates natural hair and promotes black culture. Get yours today and do what you do...#NATURALLY!